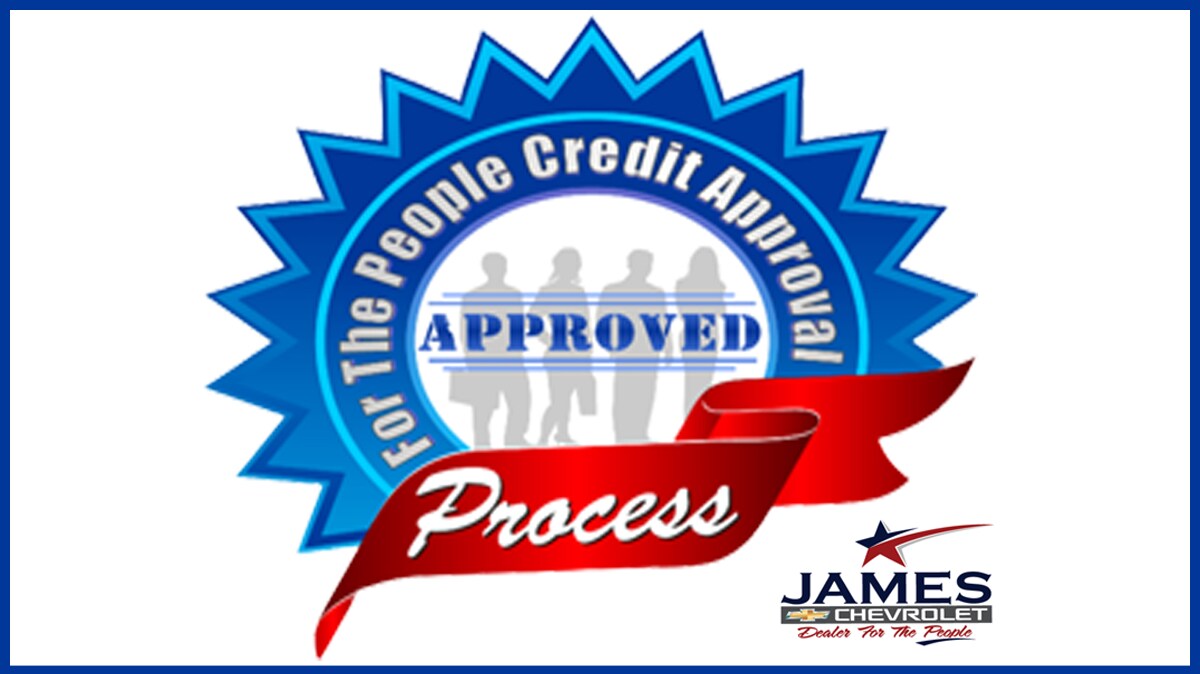 GREAT CREDIT? BAD CREDIT? NO CREDIT? WE WILL GET YOU IN YOUR NEXT VEHICLE!
Here at James Chevrolet, a Dealer for the People, we will get you approved and driving your next vehicle! Credit Genie Larry is Johnstown's top source for people trying to obtain auto loans, regardless of your current financial condition. Larry will help all people who are in the tough situation like bad credit, multiple repossessions outside bankruptcy at different time intervals, and multiple bankruptcies.
FREQUENTLY ASKED QUESTIONS
Q: What type of income is acceptable to get approved?
A: As little as $800/month can get you approved.
Q: What if I'm self-employed?
A: Yes, you are eligible! We can verify your income with your checking account statement.
Q: Do I need a co signer?
A: If you have your required down payment and your required proof of income, we can probably get you approved without a co-signer.
Q: What are the payments per month?
A: We have many payment options of bi-weekly or monthly payments. They will depend on the price of the vehicle and also on your down payment.
Q: What if I have a trade-in?
A: Trade ins are acceptable with title and registration in hand.
Q: I've had a repossession. Can I still get approved?
A: Even if the repossession happened yesterday, you can get approved!
Q: I've had a bankruptcy. Can I still get approved?
A: Even if the bankruptcy happened yesterday, you can get approved!
Q: If I'm currently in a Chapter 13 (making payments) bankruptcy, can I still get approved?
A: Yes, as long as your trustee approves the payment, we can approve you!
Q: I've never had credit before. Can I still get approved?
A: Yes, we can guarantee credit approval!
Q: Do the cars have a warranty?
A: Yes, most of the vehicles will come with a warranty
Q: Will this loan improve my credit?
A: Yes, but only if you pay on time. Many of our finance companies report to the credit agencies. This will improve your credit if paid on time.
WE CAN GET YOU INTO A RELIABLE VEHICLE
Getting a new car loan could mean the difference between driving around in a reliable car or driving around in an old, beat up, clunker that could leave you stuck on the side of the road. We try and take some of the stress away by making it easy to apply for a used car loan. You don't have to jump through all the hoops and go through all the red tape some other dealers make you go through. Larry Flood makes getting the car of your dreams just a bit easier and that can mean a huge difference for you.
GET PREAPPROVED TODAY!
There is no reason to wait! Fill out our credit application today or contact Larry Flood, the Credit Genie at 800-246-2000.